Meet Our Coaches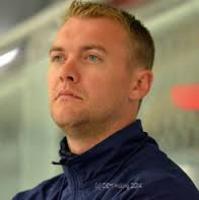 Tim Branham
Director of Hockey Operations
Phone:
610-823-9974
E-mail:
Tim Branham, 35, has ran hockey schools for over 15 years and has his Level 4 USA Hockey coaching certificate. For the past 6 years, Tim has been selected to coach at the USA Hockey Select Tournaments which feature the best youth hockey players in the country.
Tim was named Head Coach/General Manager of the Utah Grizzlies on July 8, 2013. He has led the Grizzlies to their 7th, 8th and 9th consecutive playoff appearances in his first three seasons behind the bench and compiled a record of 114-78-23. The Grizzlies lead the ECHL with 67 home wins during his three seasons behind the bench. Grizzlies players have made over 150 public appearances in the community the last two seasons: at local youth hockey practice, elementary schools, hospitals and more.
A native of Eagle River, Wisconsin, Tim played 284 professional games in the ECHL and AHL during his playing career from 2002-2010. He was selected in the third round by the Vancouver Canucks in the 2000 NHL Entry Draft.